Adhipurush Aims For Movie Series And Cinematic Universe, Like Other Movies
People's perspective on cinema is changed and the major reason for this is the ever-expanding Marvel Cinematic Universe. It has given hope to many filmmakers to create continuing stories and make a profit out of them.
Since entire Hollywood already struggling to keep their movie stories interconnected. The concept already entered Bollywood as well. And first big example was the movie Simba that featured Ajay Devgn's Singham and Akshay Kumar's Suryavanshi cameo appearances.
Now, Akshay Kumar's Suryavanshi trailer is already out that showed an epic fight scene featuring all the 3 leads from different movies. And here's it gave hopes to many other filmmakers to come up with interconnected stories.
It may surprise you but many production houses from India already announced the universe they are trying to build on the success of movies. Here, check out the details related to cinematic universes Indian film production houses have announced.
1. Cop Universe By Rohit Shetty Films
Rohit Shetty's cop universe got bigger the moment he introduced Akshay Kumar's Veer Suryavanshi in the franchise. Also, all the three lead actors, Singham, Simba, and Suryavanshi will share the screen in the upcoming Suryavanshi movie.
Everything is set and done. In the future, there would be more cops and other different characters. With the thought that most of his movies earned more than 100 million on theatrical release, Cop universe is already a hit universe in India.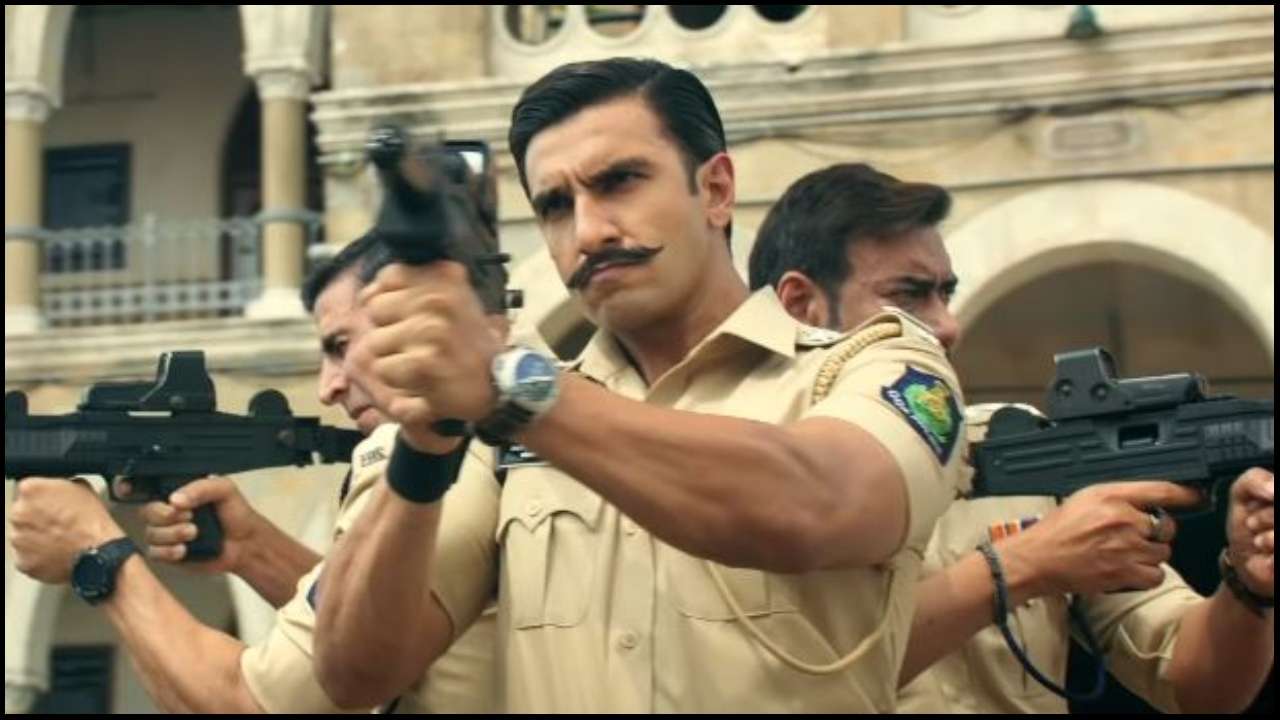 2. Stree Universe By Maddock Films
The horror-comedy based on the local legends came as a breath of fresh air among the repeated Bollywood comedy-drama. The presentation, suspense, and story were gripping enough to score more than 100 million on the box office.
It certainly gave an idea to filmmakers to capture the untapped Horror comedy genre in Bollywood. This is probably the reason, Dharma Productions announced the Horror movies for the first time along with the scary logo.
Moving on, makers are quite affirmative to make it a whole universe of horror-comedy movies using interconnected stories. Recently, they released the Rajkumar Rao and Jhanvi Kapoor starrer Roohi and already announced Varun Dhawan and Kriti Sanon starrer Bhediya.
3. Mythical Universe Starts With Prabhas's Adhipurush
Prabhas starrer Adhipurush has been in limelight from the moment it was announced. First, it was because of the lead actress, they finalized Kriti Sanon to play the role of Sita opposite Prabhas's Ram. Second, it came into controversy when Saif Ali Khan talked about humanizing the character of Raavana.
The good news is, the movie got the green signal and it's in the production process. Makers already talked about it and they have laid down their master plan if the movie became a huge success. Prabhas's Adhipurush will kick off the Mythical Universe that focuses on various Indian mythical creatures.
4. Spy Universe By Yash Raj Films
Yash Raj confirms the building up of Spy universe with 3 lead characters now. It will include Salman Khan's Tiger, Shah Rukh Khan's Pathan, and Hritik Roshan's Kabir. In later stages, they might include Abhishek Bachchan's Jay from Dhoom franchise, and notorious Bunty and Babli, and many other movies.
The shooting of Pathan is already active and Salman Khan's Tiger is about to make a cameo in the movie. Later, Tiger 3 is also confirmed by Salman Khan himself. Thus, Spy Universe is in full swing now.
5. Unsung Warriors Series By Ajay Devgn Ffilms
Ajay Devgn announced the film series to celebrate the glory of unsung warriors and the first movie Tanhaji brought miraculous box office collections. The series is surely going to be a big hit. People are deeply interested in biographical drama especially if they never knew it even in the history classes.