10 Non-Bengali actresses who nailed Bengali Look
Bollywood has no shortage of nifty Bengali beauties that are nice and bold. Bengali beauties have their own distinct charm and look. It is no secret that Bengali beauties have had a Hugh influence on Bollywood ranging from Sharmila Tagore to Paoli Dam.
This is why it is so challenging whenever a non-Bengali actress has to play a Bengali girl. However, some divas have accepted the challenge and completely nailed the Bengali look. It is probably because getting a typical Bengali look is a big challenge as Bengali women have their own defined style. Here is the list of top 10 non-Bengali actresses who nailed the Bengali look.
1. Ileana D'Cruz in Barfi
Ileana is originally from the south film industry and is very popular there. However, in Barfi she adorns the Bengali look with saree and red bindi. In the film, she was able to convince us that she was a native Bengali woman.
2. Esha Deol in Cakewalk
In the film Cakewalk, Esha Deol attempted the bridal Bengali look. She was able to create the persona of a Bengali girl right from the beginning. In each frame of the film, she looked adorable and Bengali. From looks to dialogue delivery, she got everything right.
3. Jhanvi Kapoor in Dhadak
Many people are trolling Jhanvi Kapoor for her acting skills, but they should at least appreciate the bridal look that she adorned for a scene in her debut film Dhadak. Jhanvi Kapoor looked very beautiful in the film. In the movie, she was the Rajshtani girl who ran from her family and went Kolkata. The movie is an official remake of Marathi film Sairaat.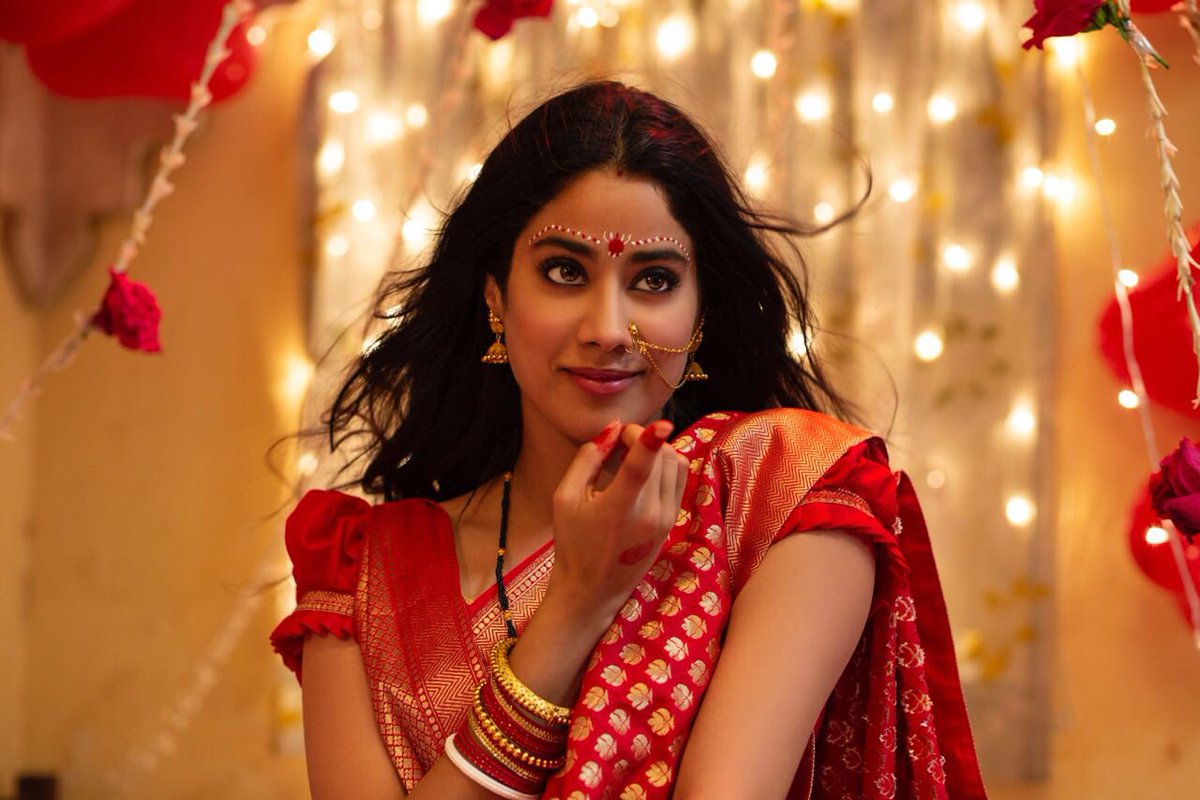 4. Priyanka Chopra in Gunday
This film is a period drama that is based on the backdrop of Kolkata. She became the star of the show with her Bengali looks, hairstyles, and colorful sarees. One can even watch the film just for the sake of seeing her in the Bengali avatar. In the movie, her looks are very different from what we have seen or imagine about Bengali girls.
5. Parineeti Chopra in Meri Pyaari Bindu
In Meri Pyaari Bindu, Parineeti Chopra attempted the Bengali look and stole the show. In this film, she portrayed the transformation of a teenage Bengali girl to adulthood to a complete woman and her life in Bengal. Even though the film was not very successful at the box-office it gained the appreciation from critics.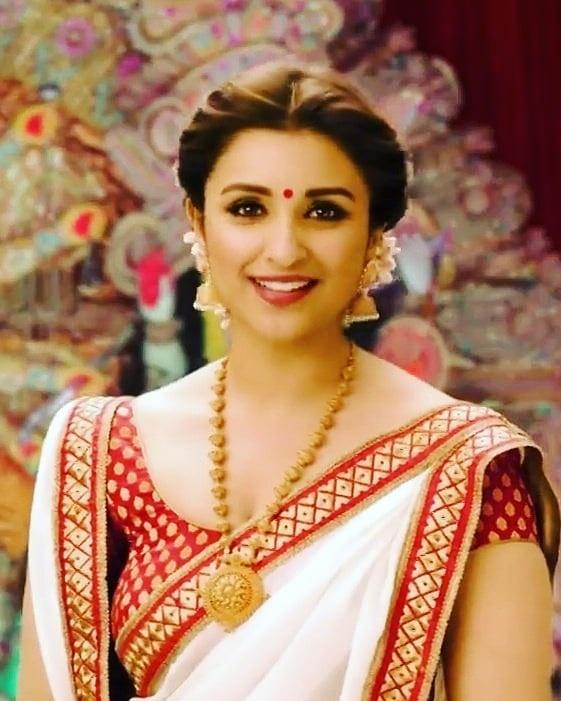 6. Aishwarya Rai Bachchan in Devdas
In Bollywood, Aishwarya Rai Bachchan's portrayal of Paro in film Devdas is considered to be one of the benchmarks for all actresses who want to play Bengali women. If you have read Devdas' book then you know that she was the perfect paro as described in the book. Little you know that the Devdas movie has been made 20 times in India. So you get 20 different versions of Paro to see.
7. Jacqueline Fernandez in Genda Phool Video
Jacqueline's Bengali look is one of the most talked-about things after the release of the Genda Phool song. In the song, she wore the iconic Bengali attire white saree with a red border, red blouse, and beautiful jewelry. She looked astoundingly beautiful in the song. The song remained in controversy for a long time because of plagiarism.
8. Sonakshi Sinha in Lootera
The Bollywood actress who secured the 3rd position in this list is Sonakshi Sinha with her Bengali look in Lootera. In the film, she was poised, suave, and beautiful, and in most of the scenes, she was calmer than Ranveer Singh as well. Watching her character in the film makes you think of gentle Bengali girls. It was just the crystal clear portrayal of a Bengali woman.
9. Deepika Padukone in Piku
At number 2 we have Deepika Padukone's funky portrayal of Piku in the film Piku. She played the role of an independent Bengali girl and was perfect with her Bengali looks and dialect. One can watch this movie several times without getting bored.
10. Vidya Balan In Parineeta
The number one Bollywood actress who nailed the Bengali look is none other than Vidya Balan. Her acting in Parineeta, Bhool Bhulaiya, and Kahaani series was so convincing that one might even think that she is originally from Bengal. However, she belongs to Kerela and not Bengal.
What do you think about this list? Did we miss someone who should be included in this list? Comment down your opinion.